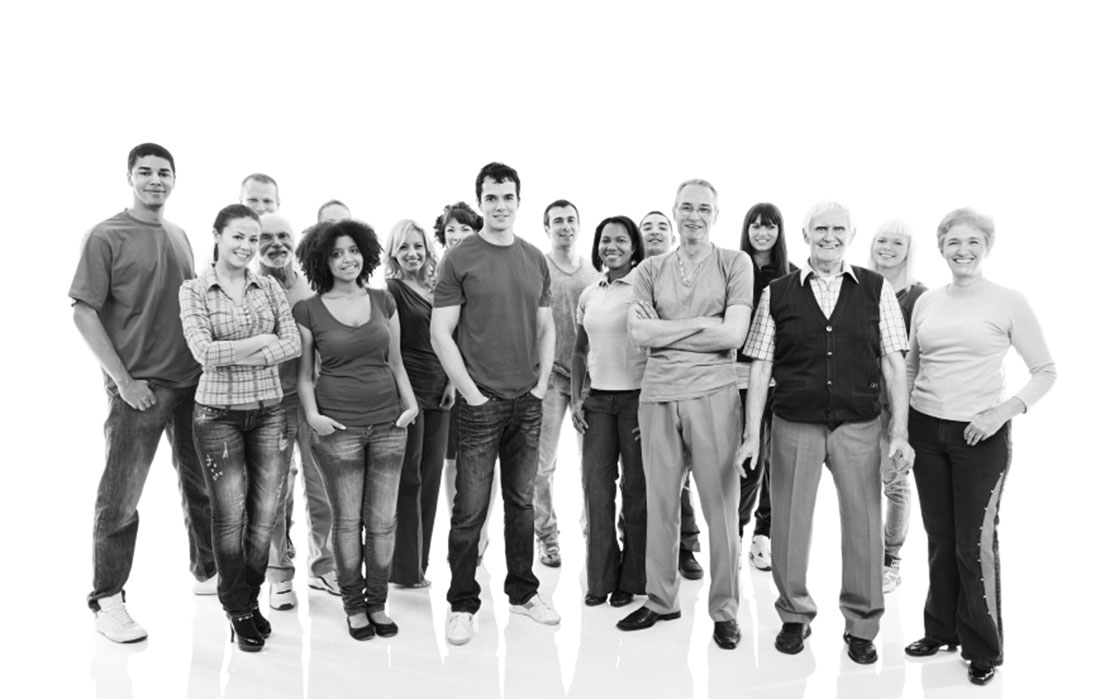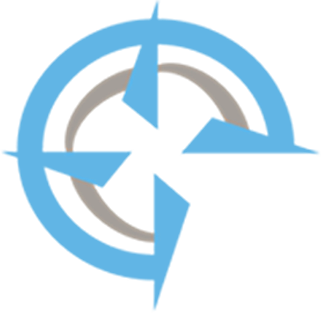 Products
Personal service and collaboration is why people love working with us. Below are some of the products we offer.
Annuities
Will you outlive your retirement income?
Annuities can be a powerful way to save for retirement. They are specifically designed to help you reach long-term financial goals, whether you want to put money aside for the future, generate a stream of income you can't outlive, or both.
Annuities may help your savings grow faster because you don't pay income taxes on the money in your contract until you take a withdrawal, and are unique in that they can provide guaranteed lifetime income.
Each type of annuity has advantages and drawbacks that you should consider carefully before deciding whether an annuity is right for you.
Retirement is changing quickly! We can't rely on employer pension plans or social security.
We have a higher degree of personal responsibility for helping our clients accumulate and manage their assets in a complex and ever-changing financial market for retirement planning. Plus, extended life spans means your money has to last longer, but no one knows exactly how long. Will you have to go back to work after retirement?
Whether it's Deferred Variable, Deferred Fixed or Immediate Annuity, we can help you look for ways to have a predictable income that has the potential for growth as well.
No matter how you envision spending your retirement, you'll need income that you can't outlive. Let us help.
Learn more about how Long Term Care Planning and Disability Income Insurance can help support you, too.
Disability Income Insurance
Can you survive on half of your paycheck?
Even the best long-term disability policies only protect a certain portion of your income – and you may discover that you are left with a considerable income shortfall in the event of a disability.
When it comes to disability income insurance, the company you choose can make all the difference and here's why: you may hold your policy for decades and you will want to know that the company you choose will be there for you should you need to claim benefits.
It's easy to get caught up in focusing on how you can make more money in your career. But what would happen to that income if you became too sick or hurt to work? Disability Income (DI) insurance may be the solution.
Individual disability income insurance is essential personal protection that can help replace a portion of your income – including bonuses and commissions – should you become disabled for an extended period of time.
Our ability to go to work everyday is our greatest asset. For most of the population, in order for us to live our lives, we need to have income coming in - we have to earn it. Because it's so important, we need to protect it. What would happen to you family and your goals if you were unable to work and earn the income that you have?
When searching for disability insurance on your own, often times it's hard to understand how to compare the different policies because different insurance companies have different and complicated terms to define "disability".
We will help you look at the different options, evaluate what you already have, and help you find the best solution. That peace of mind will be there if you ever have to worry if it will help in the unfortunate event you loose your income for an illness or injury.
Help secure your and your family's future by protecting part of your income. Your future is worth it. It's time to help keep it a bright one. Let Capital Financial Group help you get there.
Learn more about how Long Term Care Planning and Annuities can help support you, too.
Life Insurance
Having a number isn't enough and knowing what it does is important.
Life insurance is the foundation of any sound financial plan. The money your beneficiaries receive in the event of your death can help to protect your family's financial security.
Utilizing life insurance to replace lost income and to help pay final expenses at an extremely difficult time can help provide your family with greater peace of mind.
Life insurance can also help to protect a business by providing cash that will help to ensure the continuity of the firm's day-to-day operations, and often, the business itself.
The question is, do you need it and how much do you need? Usually, you begin looking for life insurance because a life event has caused you to be responsible for other people. Whether it's a career change, a marriage, the birth of a child, buying a home, your first vacation without the kids, divorce, or the unfortunate death of a loved one.
If something were to happen to you, would the people you love be taken care of?
We can help you fulfill the promises you make to the people you care about by delivering a financial resource when they need it most.
We've all heard stories of poor experiences, and everyone has an opinion of what is good or bad coverage. Whether it's using a Term Life, Whole Life, Universal Life, or Variable Life policy, we can help you find the solution that is the best fit for you and your family. We'll help you determine what the financial is the best fit and evaluate the key areas you need to cover.
With the proper planning, you can put your family on the path to a secure financial future, even if you're not able to provide for them.
Learn more about how Disability Income Insurance and Wealth Management and Trust Services can help support you, too.
Find An Advisor
Let us help you find the perfect financial advisor by using our proprietary Advisor Locator Tool©. Utilizing your location and special interests, it will match you up with custom-fit advisors.
Get Started
Long Term Care Planning
The need for long term care can happen to anyone. at any time.
A need for long term care may have a substantial impact on your relationships with family or friends. Sacrifices may be made to provide for your care. Family or friends may have to give up free time, spend less time with their family, and take on the stress and physical strain of becoming your caregiver.
With Americans living longer than ever before, 1 long term care is becoming a growing concern. That means you – or your parents – could maintain good health and independence for many years. However, with longer life expectancy comes an increasing level of health conditions associated with aging.
People are living longer but that doesn't mean they are living healthier, longer. Due to the need of a professional, inflation costs for this type of care are increasing.
So, how do you pay for it?
It could happen to you, your spouse or partner, a parent, or even a sibling. The need for long term care may result from being chronically ill, from a severe cognitive impairment or something as unexpected as an accident or injury.
The choices you make today could impact your future lifestyle, and the quality of life you experience. Now, while you're healthy, is the time to think about and plan for those unexpected things that can happen in life.
What you may have read about traditional long term care as expensive, we can help you evaluate how to pay for it and what option is best for you. There are options on how to pay for it, too, which we can help you identify.
Who will take care of you? Will a need for long term care impact your entire family?
Investments
Whether you are starting early or playing catch up, you need an all-inclusive plan.
Whether you are saving for retirement, college expenses, home or car purchase, or some other reason, creating an investment strategy that fits your risk tolerance and time horizon is of the upmost importance. Choosing the right combination of investments, that are personalized to your individual needs and preferences, involves a process that you and your adviser will implement1 together.
Starting earlier to invest towards your goals allows you to set aside less than if you wait to catch up later.
This is due to the returns you can receive earlier. If this is where you are in life, then developing a strategy that not only fits now, but is adjusted to be less risky as you near your goals is important.
However, many clients were not able to save early and are trying to catch up whether it's for your children's college expenses, retirement or some other goal. If that is where you find yourself, you are not alone. Developing an asset allocation that will help you receive the returns you need, while being flexible enough to change as you get closer to your goals is important.
We can help you break it down and come up with strategies that require discipline and time, and when you stick to the plan, you have a far better chance to meet your goals. We don't give you a plan and walk away - we help you implement it, too.
Whether you are starting early or playing catch up, you need an all-inclusive plan. Now is the time to stop ignoring it and talk to one of our financial professionals today.
Learn more about how Retirement Services, Annuities, and Wealth Management and Trust Services can help support you, too.
1The client is free to implement the plan recommendations with whomever he/she chooses.
Retirement Services Plan
The cost to replace a critical employee can be shocking.
One of the most important pieces of running a business is attracting and retaining quality employees. In order to compete in today's business environment, you need to provide a quality benefits package.
It's important to developing benefits that are cost effective to your company but also impactful to your employees, which it could be the difference in growing to the next level or just maintaining where you are.
With the average retiree needing 75%–90% of their final annual income each year in order to maintain their standard of living, it is more important than ever that plan sponsors provide their employees with the support they need to make smart planning decisions throughout their careers.
We can help you determine the right type of retirement plan for your business that is cost effective while providing benefits that your employees value. We will then develop a process to monitor that plan, provide education to your employees, and help you manage your fiduciary responsibility.
Your employees are the most important part of your business and growth. Find out which benefits will attract and retain the best. Talk to one of our specialists today.
Learn more about how we work with business owners and find your Capital Financial advisor now.